So I have this obsession with baking. One that I'm surprised has not yet resulted in an intervention, although I'm sure I came quite close last year when I was baking up to three batches of cupcakes and or cookies a week. (Sometimes in one night.) Because even if it's past 10 o'clock at night and you're watching Hannibal wit your roommates, you want some peanut butter cookies and you want them NAO. (So much so that your mental narrator - what, you don't have one of those? - degenerates into lolcat speech.)
Ahem. However, having that many baked goods around is neither good to your wallet or your waistline (or those of your housemates, unless they're boys, in which case they are very reliable baking disposal machines). So I am learning some semblance of self-control. Not necessarily by not baking, but by baking things that will actually provide me with some kind of nutrition.
So cookies like these are a good thing. And not only because they taste good, but because you can eat them for breakfast, lunch and dinner and not feel guilty about it.
Healthy Oatmeal Spice Cookies (or Fibre Protein Snacks of AWESOME)
1 Ripe Avocado
1 Very Ripe Banana
1 Can (540 ml.) Chickpeas (or 2 cups cooked)
¼ cup Ground Flaxseed
1 cup Oat Flour (or grind 1 cup of rolled oats)
3 cups Rolled Oats
½ tsp. Salt
1½ tsp. Cinnamon
½ tsp. Cloves
½ tsp. Allspice
¼ tsp. Nutmeg
Zest of 1 Orange
½ cup Maple Syrup
¼ cup Molasses (whatever you have on hand, though blackstrap is best)
1 tsp. Vanilla
1 cup Raisins
1 cup Chopped Walnuts or Almonds (or a mix of both, or whatever nut you have a hankering for)
Preheat oven to 350 Degrees.
Mix all the dry ingredients, spices and orange zest together. Set aside.
Puree the avocado, banana and chickpeas together in a food processor. Or, if you don't have a food processor, mash the banana and avocado with a fork and take a potato masher/hand blender to the chickpeas. (Or mush everything in whatever way you find satisfactory.)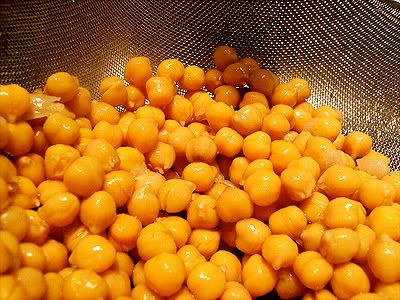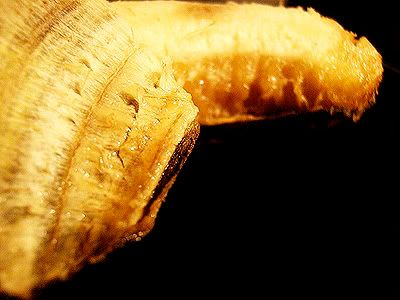 Whisk the maple syrup, molasses and vanilla into the puree mixture.
Add the dry ingredients to the wet and stir until combined. Stir in the nuts and raisins.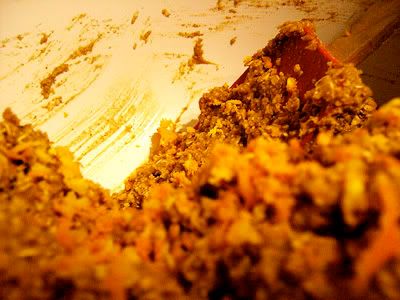 Press into balls and drop onto an ungreased cookie sheet. (Warning: your hands will get very sticky with cookie goo, so you may have to wash them once or twice in order form the cookies more easily.)
Bake for 15 – 20 minutes.